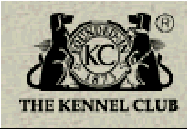 Every dog show in Great Britain (i.e., England, Scotland and Wales), which has classes for pedigree dogs is run under the jurisdiction of, and is controlled by the Kennel Club (K.C~) as is every aspect of the breeding and showing of pedigree dogs. 'How did the K.C. get such a stranglehold on the U-K- dog scene?" would be a pertinent question. It is probably best answered by giving a brief history of the dog show in England and how the Kennel Club came to be formed.
Prior to 1873 dog shows were staged as commercial enterprises with many of them indulging in dubious practices and some going bankrupt A gentleman by the name of Sewallis Evelyn Shirley, MP., decided that there was a need to eradicate fraud and cheating in order to ensure fair play and on 4 April 1873 he met together with 12 others in London, the result of the meeting being that the Kennel Club (K.C.) was formed. Promises were subsequently found and a stud book was produced which contained 4,000 of the main winners during the previous 14 years. Gradually the sport of dog showing came to be more respected but initially the registration of dogs with the K.C was not compulsory. For some years two classes of shows ran side by side, those held under KC rules and unregistered shows which were outside their authority. In 1904 the KC were able to bring all shows under their control and from then on the Club's influence continued to grow and lead to their control of every aspect of UK canine activities.
What may be not realized is that K.C is a private members Club in the true sense, with its membership strictly controlled and limited. New members are proposed and approved by the existing members and closed to outsiders. It is not possible to become a member merely by applying and paying an entrance fee The canine side is run as a separate business and controlled by Committees appointed from the K.C membership The Club's premises and offices are located in a prestigious area of the West End of London but a move away from Clarges Street is in the process of taking place.
So onto the dog show scene itself. At the highest level is the Championship Show of which there are about a couple of dozen General (all breed) Shows, which are usually of three to four days duration with entries usually in the region of 12,000 to 13,000 dogs overall. There are also some Group and Breed Championship Shows. Challenge Certificates (CCs) - also referred to as 'tickets' - are awarded at these Shows by the K.C. and they decide how many are to be allocated during the year to each breed and at which shows. The numerically larger breeds receive a larger allocation than the breeds that are smaller in number, obviously. They can be awarded or taken away from breeds at certain shows in order to achieve a fair geographic and breed distribution.
It is only by winning three CCs under three different judges that a dog can achieve its Champion title. As there are only 12 sets (1 for dog, 1 for bitch) allocated to English Toy Terriers during each year it is not an easy task to make up a Champion - also the title is not bestowed until one CC is won after the age of 12 months, notwithstanding that the required 3 may have been won before that age.
The minimum age for entry in a puppy class is six months. All breeds at Championship Shows are divided into dog and bitch classes the winners of each being awarded a CC. These two then meet to compete for Best of Breed (BOB) to go forward to the Group and there is also a Best Puppy awarded.
Where breeds are not allocated CCs at Championship Shows then Best Of Sex In Breed is awarded ard may still go forward to the Group with a chance of winning and competing in the Best In Showing There is also a Best Opposite Sex In Breed awarded.
In order to exhibit at Crufts a qualification is needed which can be a win or place in certain Classes at a Championship Show which gives CCs in the breed, and the K.C. varies this qualification as it thinks necessary to promote or limit entries
More numerous are Open Shows which are usually put on by Canine Societies or Breed Clubs and, as the name suggests, are open to all comers. There are many of these each weekend throughout the country and a 'Junior Warrant' (JW) can be won at these by amassing the requisite number of points for class wins.
The next class of show is the Limit Show which has an entry limited to members of the Canine Club or Association only. There are not many of these taking place nowadays. The Exemption Shows are so named because they are exempt from strict K.C nules but a licence has to be purchased from said Club and, although they do have all sorts of 'fun' classes (anything the organizers think may pull the punters in, e~g. 'waggliest tail'., 'dog most like its owner', etc), the first three classes must be for pedigree dogs and a BIS is awarded from these.
By the way, the colours of the first and second place cards and rosettes are reversed in Britain and it is red for first and blue for second.
There are some shows run outside KC. jurisdiction which are known as 'Family Dog Shows' these are just fun shows sometimes put on to fund raise for some local need. Any pedigree show dog is entered at the owner's peril as a ban on showing at K.C. registered shows can follow.
The K.C. appoints 'Field Officers' who can and do visit shows (but not 'exemption') without prior notice and sit through the proceedings to check that the rules are being complied with, down to the smallest detail – even to a missing sign. A report is then dispatched to the KC who will write a letter pointing out any shortcomings to the show organizers. And woebetide any judge who perhaps misinterprets even in good faith, a rule pertaining to judging...it sometimes happens and a £50 fine is levied by the K.C.
If there is any aspect of dog showing in the U.K. that anyone wishes to discuss, or have clarified or any point that may not be clear, then please feel free to email me at: roy.wilson@btinternet.com