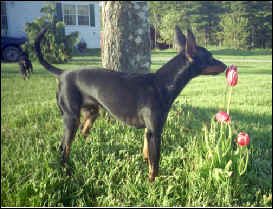 The CMTC's Breed Pamphlet is almost complete — but what is a package of info about the breed without photos?? The Breed Pamphlet committee is looking for clear, copyright free photos of MT and TMT's in a variety of settings. Whether it is a cute puppy photo or an action shot of your dog flying over an agility jump — we want to see it!!
All submissions are welcome, however show photos of dogs currently being campaigned are ineligible. Special consideration will be given to photos of Canadian dogs.
For identification purposes please mark your name, address and telephone number, as well as any pertinent information identifying the dog(s) pictured (i.e., owners, registered name, call name, etc.) on the back of the photo.
Mail submissions to:
Tina Sandford
116 Riverside Dr.
Fredericton Jct., NB
All photos will be returned.